This week was a problem. I baked cookies. Twice. Remember those
Mini Banana Whoopie Pies
? Most of them are gone. Admittedly, I have five roommates, but I did a lot of that damage myself, plus all the cookie dough I ate while I was making them. What you don't remember are the
oatmeal raisin cookies
I made earlier in the week.
(You should click on that. It's a
smitten kitchen
recipe.)
In honor of my vice this week, since the oatmeal raisin cookies escaped documentation, I offer to you some of the sweet treats I've wanted to try making, in the hopes that one of them can become your vice.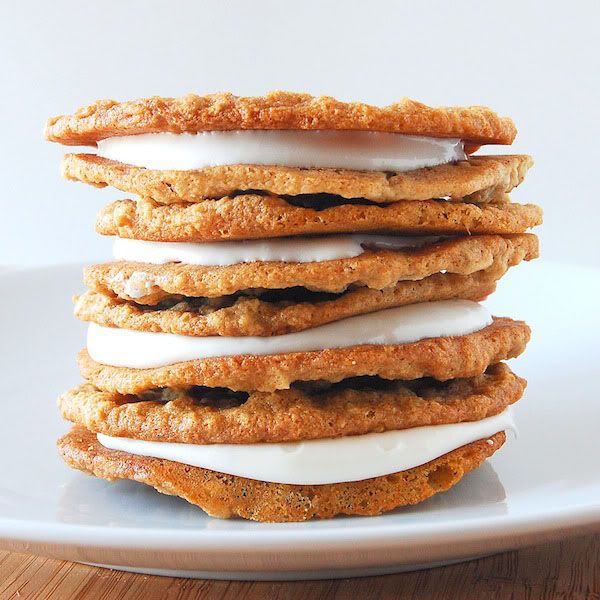 Enjoy :) Let me know if you attempt any of these delicious goodies!