Happy Fashion Friday!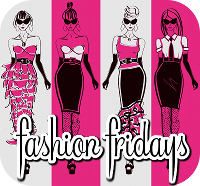 We all need the perfect purse to accompany our gorgeous, tanned selves around all summer, right?
Raise your hand if you're surprised that the bag I picked has stripes on it. What, no one? Yeah, I'm not surprised either. Big enough to throw in a bathing suit and a pair of flipflops, but not so large that you'll have your friends asking if they could just shove their towel in there real quick (don't you hate that?). The best part? It's half off right now on
katespade.com
! I am sorely tempted, y'all.
What are you planning on dragging your necessities around in during the summer? I may need some recommendations that don't weigh so heavily on my admittedly paltry bank account.